Features
Jasan Pagni & Wayne Fitterman - (310) 246-3368
Commercial & Music Video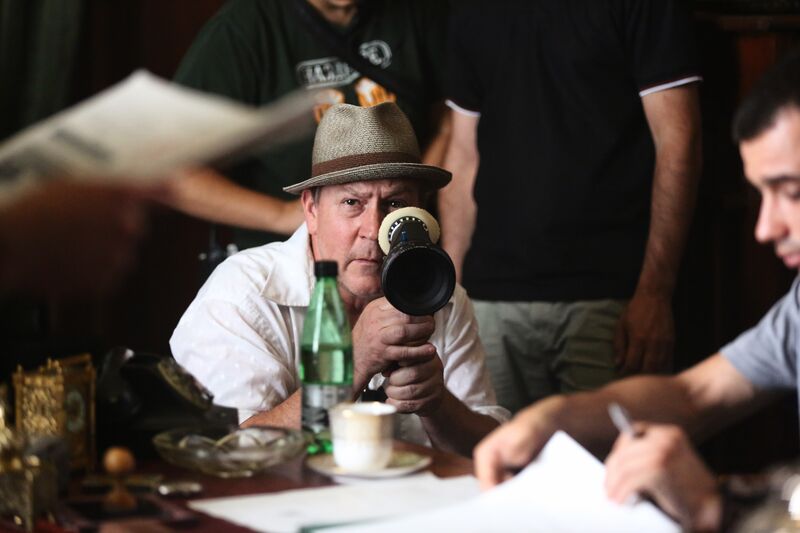 TERRY STACEY (Director of Photography) arrived in the US coming from the University of Manchester, England, arriving on the scene in New York in its halcyon days of the early 80's, as a still photographer and musician. There he worked at The Collective For The Living Cinema, shooting and editing Super8mm shorts, and experimenting in the music video arena. After traveling through South America with his 16mm Bolex he returned to England to work as a documentary cameraman, journeying from India to Iceland, and ultimately back to NY, to shoot features in the burgeoning era of true independent film - Working with Good Machine and the IFC - on diverse projects from Love God and The Laramie Project, to Wendigo and American Splendor.
Curtis Hansen's In Her Shoes began Stacey's journey into the studio arena. His foray in television began with Peter Berg's Wonderland for ABC, a season of Sex & The City, and helming pilots -including Michael Cuesta's Dexter. His work on original series included Flesh And Bone for Starz and Chance for Hulu, but he still prefers the feature world - moving between studio and independent projects; keeping him challenged and "honest"!
Over the years, Stacey has written and directed many of his own short films - selected by international festivals including Bad Liver and Broken Heart (starring Sam Rockwell) for the Berlin Film Festival, and The Hat for Sundance.
Stacey has served as cinematographer most recently on the CBS pilot FBI and Patrick Hughes' feature The Hitmans Wife's Bodyguard
He is a member of both the ASC and The Motion Picture Academy.